BBR Partners Announces New Partner, Ryan Preston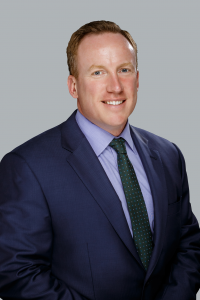 We are thrilled to announce that Ryan Preston has been promoted to Partner at BBR.
Ryan has been an integral part of BBR for almost a decade and has made an invaluable impact on the families with whom he works.  He exemplifies our culture of intellectual curiosity, accountability and excellence. We are thrilled that he will continue to serve a vital role across our client base as a Partner at BBR.
High quality service is the core of the BBR client experience, fostering both trust and long lasting relationships. Our team is the key to delivering this level of service, and we pride ourselves on promoting from within to retain and reward our talented team members. Assessing and rewarding employees is what allows us to have an unparalleled group of people who are smart, motivated, and client focused.
Please join us in congratulating Ryan and celebrating his contributions.
Ryan Preston Biography
Ryan, who has been with BBR since 2008, is a Director of Portfolio and Wealth Advisory, working with clients to develop an overall financial strategy, managing their investments and executing their wealth management plans. Ryan is experienced with global asset allocation, and the integration of related disciplines such as tax, estate planning, philanthropy and family governance.
He works closely with families to form a cohesive long term wealth management plan that reflects their evolving needs over time.  Previously, Ryan was an investment advisor to high net worth families at Convergent Wealth Advisors (formerly Lydian Wealth Management) in Washington DC and New York. Prior to Convergent, Ryan was a Consultant at KPMG Consulting in Washington DC.
Ryan holds an MBA from The George Washington University with a concentration in Finance & Investments, and a BS from Mary Washington College. He is a member of the Investment Management Consultants Association (IMCA) and holds the Certified Investment Management Analyst (CIMA®) designation.
RETURN TO CONTENT
View Important Disclosure Information