BBR Partners Announces New Partner, Marc Koslowsky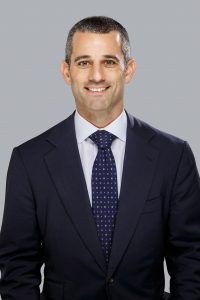 We are thrilled to announce that Marc Koslowsky has been named Partner at BBR.
Since joining BBR in 2014, Marc has distinguished himself as a leader in our investment approach and our business. His experience and expertise as an investor, coupled with his understanding of client needs, make him indispensable to the firm, our investment process and our clients. Marc also demonstrates the characteristics that are key to our culture including intellectual curiosity, service, teamwork and respect. We are excited for his impact to continue to grow and evolve in his new capacity as a Partner.
Please join us in congratulating Marc and celebrating his contributions.
Marc Koslowsky Biography
Marc joined BBR Partners in 2014 and is a Director of Investment Research. Marc's responsibilities include sourcing new investments across all asset classes and performing ongoing due diligence on clients' existing investments, as well as working with the Portfolio & Wealth Advisory team to analyze the risk and return characteristics of client portfolios. He has extensive experience in manager due diligence, portfolio management, asset allocation, and client engagement. Marc is also a member of BBR's Investment Committee.
Prior to BBR, Marc was a Partner and Portfolio Manager at Hermes BPK, a company that is majority owned by Hermes Fund Managers. At Hermes, he oversaw investments across a host of hedge fund strategies, and also was involved in building a seed and acceleration business. Before Hermes, Marc served as a Portfolio Manager at Optimal Investments, and previously at SPI and Battersby Capital; he worked closely with the CIO at each firm to construct hedge fund portfolios. Earlier in his career, Marc was an Analyst at Adair Capital, and earlier, IAM, where he performed manager due diligence.
Marc holds a BA in Economics from Middlebury College.
Marc's favorite activities outside the office include basketball, skiing, and cooking. As the father of the three daughters, he also enjoys coaching youth sports.
RETURN TO CONTENT
View Important Disclosure Information